Notice to all clients and potential clients, we are open for business and accepting new clients. Our sessions are being conducted both as in office sessions and by telehealth services. We are able to help you in this terrible crisis deal with substance use/abuse, addiction relapse, stress, depression, and anxiety. If you are needing help please contact us to set an appointment to counsel you. We look forward to being able to help those in need of assistance as well as continuing the support and counseling of those clients currently who are part of our practice. Please let us know how we can help you.
Listen to the new Doc Jacques, Addiction Lifeguard podcasts with Dr. Jacques de Broekert now availible on spotify and other platforms. The podcasts address the issues confronting addicts and their families.
Finding a balanced, centered way of living your life can be a challenge in today's hectic world. If you have found it difficult to get through the day because you are depressed, fatigued, unfocused, distracted, or just feeling disconnected you may need some help. There are many things that you can do to help yourself live a healthier life. We focus on lengthening your health span not just your lifespan. Whether it is talk therapy, exercise, nutritional counseling, or addiction treatment we can help. Our clinicians work with you to find the right solution to the problems you have. We use a variety of techniques and treatments to give you the tools you need to make more than just a short term change. We specialize in treating addiction (drug and alcohol) in either a post or pre-rehab basis as well as interventions and family/loved ones support treatment. If you are struggling with out of control substance use/abuse, depression, or anxiety, or just can't deal with the treatment and substance use and abuse merry-go round then together we can work to improve your life. We combine a holistic approach that includes therapy (group and individual), body (somatic) wellness, fitness training, and nutritional counseling in the treatment of addiction.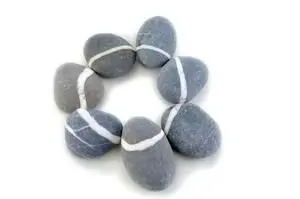 We believe that all individuals have the capacity to heal without regard to their gender, faith, beliefs, or personal attributes. Blending conventional and alternative approaches, we draw on a variety of styles and techniques to incorporate what will be most helpful for each client. We work with each client to help them build on their strengths to identify and achieve life goals.
There are three areas that you can effectively change and improve your life: your mental well being, your fitness levels, and your diet. Our treatment model includes evaluation of these three areas allowing for the treatment of the whole person rather than just the symptoms.The symptoms are not the problem, the problem is the problem.
We have assembled a team of clinical professionals, who with a combined 60 years of treatment experience, can help you through this very tough time to recovery and getting your life back on track.
Sign up for our Email Newsletter